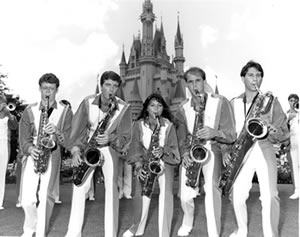 Vickie Bowden has combined her talents on saxophone, clarinet and flute to be recognized in several genres of music including Musical Theater, Latin/Tropical, and Jazz Fusion as well as Latin and traditional Big Band Music. She has appeared with artists including Marc Anthony, Wynton Marsalis, Toni Tennille, Wayne Newton, Bob Mintzer, Olga Tañon, Scott Robinson, Steve Turre, Milly Quesada, Jose Feliciano and many others.
She has been featured on many recordings and music videos as well as in pit orchestras for numerous musicals. Performing regularly in New York City from the East Village jazz clubs to Harlem, Vickie also toured wordwide with International productions of the Broadway Show "Ain't Misbehavin" and artists including Grammy-winner, Olga Tañon among many others.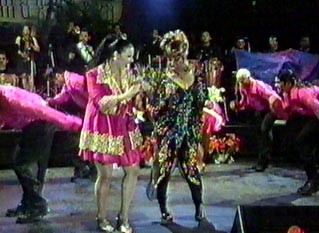 Vickie Bowden studied at The University of Michigan with Donald Sinta on saxophone, Keith Bryan on flute and John Mohler on clarinet. She was also a proud member of the prestigious University of Michigan Marching Band (Go Blue!). She then moved to New York City to graduate from The Manhattan School Of Music where she studied with the legendary Joe Allard on saxophone and clarinet, and studied Jazz with Bob Mintzer and Jack Gale.
In 2001, Vickie returned to her home town in Michigan with her husband, Eddy Garcia to raise their 2 children. She can be seen performing often in pit orchestras for Musical Theater productions and stage concerts in the region as well as teaching woodwinds privately. She is an active advocate for Music and Arts education in the public schools and served many years as president of The Bay Music Foundation, which provided generous scholarship opportunities for young musicians in the community.